CONTENT: 2 x Bass, 2x Lead, 1x Pad
FILE NAMES: BS – DarkHill.msv, PD – BS – SubSupport.nmsv, LD – NightCaller 1.nmsv, LD – NightCaller 2.nmsv
---
FROM: Kavinsky – Nightcall (from the Drive OST)
Nightcall was produced by Kavinsky & Guy-Manuel de Homem-Christo (Daft Punk)
Free Synth Presets for Massive
NOTE : This is another port of some famous Synths to Massive e.g. for cover bands, parodists or people who just like specific soundings but don't want to tweak them themselves or buy hundreds of different Synths. However also massive has its limits and its own sounding of course, so it is not possible to reproduce the original synthesizers exactly. Also the stab synth was rather additionally added, since it was hard to rebuild any synths from the chorus part because of the massive instrument overlay.
TIP: duplicate the NightCaller 1 Synth/Melody line and laod the NightCaller 2 Preset since both presets together give more chorus and character. However "Nightcaller 1" works as well on its own. The BS – SubSupport.msv preset is not necessarily required but you can use it to "fatten" the whole song.
ADDITIONAL SETTINGS & INSTRUMENTS:
simple muted guitar & standard fingered bass
standard EQ's & Comps for the mix
---
DOWNLOAD

you can also download all of our free synths presets at once from here
---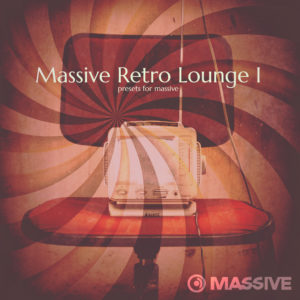 If you also like the sound of Stranger Things, Blade Runner, Tron cehck out the Massive Retro Lounge (analogue synths for massive).
This is not a rebuild but inspired by all the classic synths of the 70ies & 80ies
AUDIO DEMO:
Original Song: https://youtu.be/MV_3Dpw-BRY